Danielle L Carr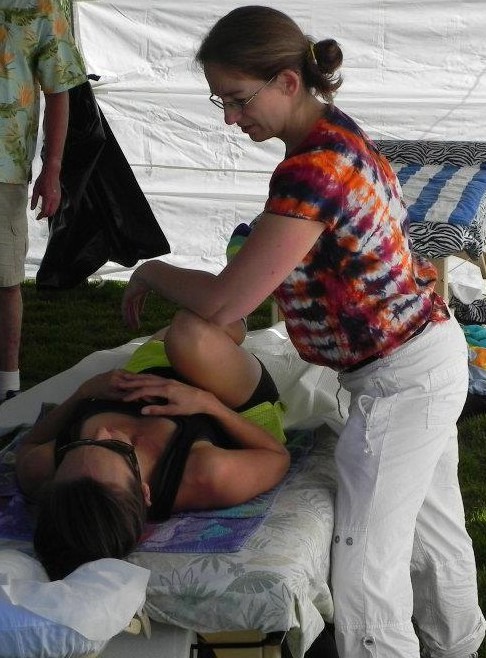 Licensed Massage Therapist (LMT)
Licensed in the State of Colorado
Trained in Raindrop Therapy in 2009.
Young Living Independent Distributor #1077376
2011 Graduate from Colorado School of the Healing Arts 700 hour Massage Therapy Program: Swedish, Deep Tissue, Sports I, Neuromuscular, Aromatherapy, Integrative, Body Centered Therapy, including a 40 hr Student Clinic
2012 Graduate from CSHA Associates Degree of Occupational Studies: Pathology, Lymphatic Drainage I, II, & III, Neuroanatomy, Chair, Sports II & III, Reflexology, Prenatal, and Trauma Touch I. (Above photo taken in August of 2012 at the Evergreen Town Race at a CSHA sponsored massage event)
Developer of Raphah Pallel. Initial class taught in Oct 2014.
Traveled to Uganda in July of 2016 with the Young Living Foundation. Did ministry work with Sole Hope washing feet and anointing with oil; assisted with wound care clinic in the Ssenge slums in Kampala; hung mosquito nets and anointed homes with oil.
My passion is to see people be well in body, soul, and spirit. The journey to become a massage therapist actually began during my birth in a Pennsylvania hospital in 1975. My mother had a difficult birthing experience, and it set the stage for my lifelong fear of doctors and hospitals. I have always sought alternatives to treatment and medicine. With each of my own 6 babies' natural/ home-births I grew more and more satisfied with natural healing methods and unconventional medicine. In raising my children over the last 20 years, I find it important to offer them therapeutic grade essential oils, herbal remedies, and touch therapy before considering a trip to a doctor. We have countless testimonies of how we have recovered without the use of synthetic medicines and invasive treatments.
Becoming a certified therapist has been a natural fit for my life as I can now share my experiences with others by offering touch therapy, prayer, and anointing with oils. I deeply understand the importance of the laying on of hands. I treat my massage business as a type of ministry to those in pain and in need of rest and relaxation.
My theme verse is in the New Testament of the Bible in James 5:13-16 which reads:
"Is anyone among you in trouble? Let them pray. Is anyone happy? Let them sing songs of praise. Is anyone among you sick? Let them call the elders of the church to pray over them and anoint them with oil in the name of the Lord. And the prayer offered in faith will make the sick person well; the Lord will raise them up. If they have sinned, they will be forgiven. Therefore confess your sins to each other and pray for each other so that you may be healed. The prayer of a righteous person is powerful and effective."
I look forward to working with you very soon!